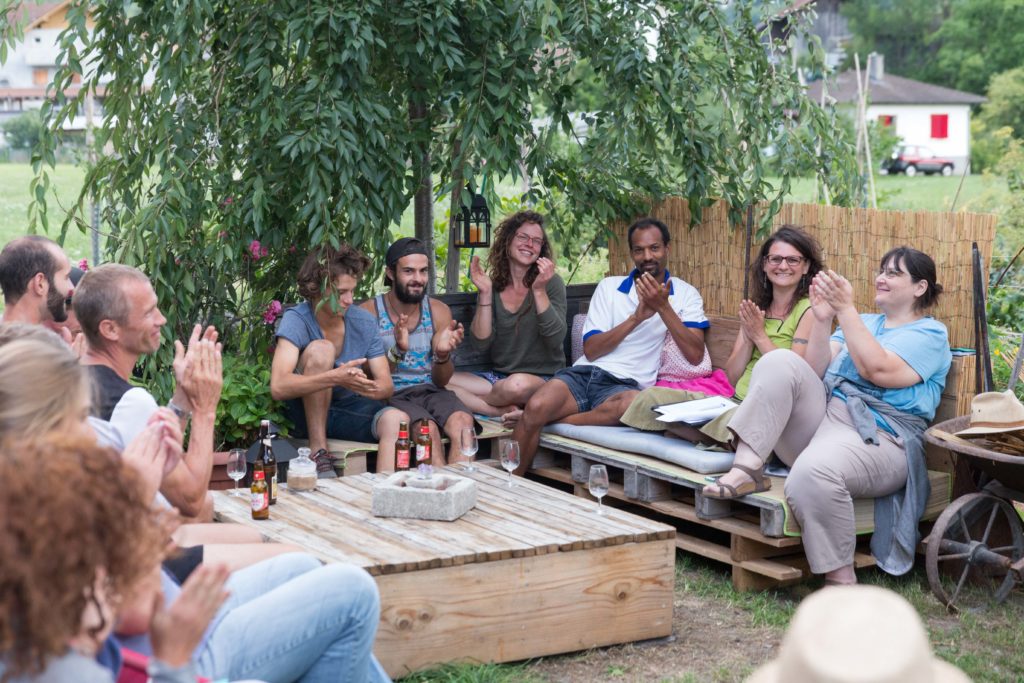 Presentation
The Swiss Permaculture Academy opens the course for the Diploma in Applied Permaculture Design in Switzerland. If you have obtained a Permaculture Design Certificate (PDC), you can register now!
What is the Swiss Permaculture Academy?
It is a non-profit association whose aim is to train competent permaculture designers and to build a support network for people who have completed a 72-hour Permaculture Design Certificate (PDC) course in accordance with the 72-hour module and who have decided to continue their training until they obtain the "Diploma in Applied Permaculture Design".
What is the Diploma in Applied Permaculture Design?
This is a self-directed training course of a minimum duration of 2 years. During this training, also called the Action Learning Pathway, you will realize several permaculture designs where you will demonstrate your ability to apply permaculture design, with its ethical and design principles, as well as its different methodologies, tools and design strategies, adapted to various situations and locations.
During your active learning journey, you will be supported by a Pathway support Tutor and a Design support Tutor who will accompany you through the most critical phases and review your design work whenever you need it, until the day of your accreditation.
What can having the diploma do for me?
Once you graduate as Designer in Applied Permaculture, you will be a better designer. Designing and thinking about your designs will give you more experience and give you the opportunity to explore topics that interest you.
The portfolio that you will develop during your learning journey, with your various design tasks, will allow you to illustrate your skills to future employers or potential clients.
The diploma is also an important step in becoming a permaculture trainer; once the diploma has been accredited and you have completed trainer training, you can certify PDC courses.
After graduation, you can become a tutor and help other apprentices in their personal journey to the diploma.
You will have the opportunity to participate in the graduates' meetings that take place twice a year – during the Plenary Sessions – during which you can share your personal and professional experiences with people who have come the same way, an excellent way to network.
Last but not least, the diploma course is a very good way to analyse your own lifestyle and make it more sustainable and resilient.